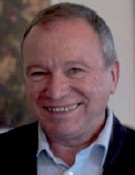 Plamen Nedkov is Chief Executive of IT STAR and Steering Committee member
of CEN's WS on ICT Skills. He was Head of Department at the Bulgarian Academy of Sciences, Executive Director of IFIP and elected member of UNESCO's NGO Liaison Committee.
Marek Hołyński is Director of the Institute of Mathematical Machines in Warsaw and Vice-President of the Polish Information Processing Society.